MOTORSPORT RACE WEAR EMBROIDERY
Here at Techmax Progear we are focused on the design and production of motorsport race wear. It is a given that all of the apparel that we produce has to be of the highest standard and must enhance our client's brand. We understand that race team managers will be deploying the kit at the most prestigious events on the motorsport calendar and will be keen for their team to look their best.
We also know that the garments we produce must be easily maintained and continue to look good in a wide range of conditions. For this reason we make it our job to source the best quality materials to deliver the best performance in every application.

Before we start production we are very keen to discuss any project or application you have in mind, so that we can utilise our experience to guide you to the best product selection. We can also provide you with options that you were unaware of when the project was conceived. Many of our clients find that we are able to save them money when they are setting up for an event of undertaking a re-branding exercise.
OUR RACE WEAR EMBROIDERY SERVICE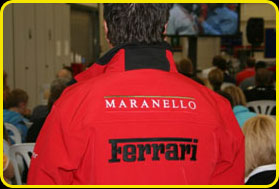 Embroidery offers a durable, great looking finish for team strips and other race wear. We use the latest technology to ensure that your company logos and other branding are recreated perfectly, to enhance the appearance of any garment.

In addition to pit and race shirts we offer a wide range of embroider race wear accessories including: caps, jackets, fleeces, polos and t-shirts. Embroidery can be used on all of these accessories to produce a team branded item for sale or use by the team.

We have solutions for every budget and can offer off-the-peg, tailored or bespoke options to your team.
CUSTOMER SERVICE AT TECHMAX
We pride ourselves on our customer service and have many long standing clients including Fuchs Silkolene, First National, Sanyo, Renegade Ducati, V&M Yamaha, Micron, Aprilia UK, Road Runners Despatch, Foggy Petronas and Rock Oil. Our philosophy is simple; we aim to deliver the best solution on time at an attractive pre-quoted price.

You will find our staff to be friendly, reliable and professional and we would welcome the opportunity to have an informal discussion with you next time you are thinking of replacing your race wear. Please call Steve or Rennie on 01623 401356